Because I am away and I know you guys miss me, I have a glorious surprise for you. IT IS CALLED: 
AMANDA
.
She's guest posting today with many wonderful thoughts. I, on the other hand, am probably stumbling about Sydney hiding from crowds or eating. (I predict I'm eating.) Thank you, Amanda, for coming by! You are fabulous.
As a book reviewer and reader, one of the biggest features for me is the characters and how well I can connect and relate to them.
Whether it's Katniss from The Hunger Games (whom I couldn't connect to well), Caymen from The Distance Between Us (who is essentially my spirit) or Scarlet (from Sister's Red, not the amazing Lunar Chronicles), but no matter who it is, they're personality traits and decisions are something I tend to think about more often than I should, and sometimes through reading, I consider whether I would do those things, or whether I would follow through with those actions, and so I thought I would unload my brain full of questions and and see just how like my favourite fictional characters I really am.
Cammie, according to her Wiki page, is smart, but doesn't appreciate being in spotlight, hence she is known as the Chameleon. She's also a pavement artist, which means she has the ability to naturally blend into her surroundings, making her difficult to track and follow, but great at tracking and following others. Overall, she's known as being brave, compassionate, dedicated, loyal and strong.


Now, I'm not a trumpet blower, (in fact, I tried once, totally couldn't do it) but I do think I'm smart to a degree, and I also think I'm quite good at blending into crowds, (because I hate being in public) as well as compassionate, loyal and dedicated to protecting and caring about people. In some ways I think I'm like Cammie, but I definitely couldn't be a spy for a living. 007 I am not.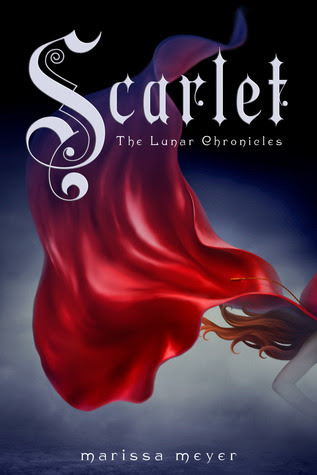 Scarlet, unlike Cammie, doesn't have an extensive Wiki page, but if
I were to describe her, I'd say she was heavily loyal and compassionate for her friends and family, not afraid to speak her mind and has a nack for getting herself close to extremely dangerous and not always, honest people. She's brave, but has a weakness for furry animals, especially one's that mope after she's been gone for a while.

I know, that part of about the weakness for furry animals is a little harsh, but it's true, and it's true for me too. Cats, dogs, rabbits, hamsters, you name, I like it. Even Lions, roar! Anyway.. I think I'm similar to Scarlet in a sense of loyalty and compassion, as well as speaking my mind and being blunt, I'm amazing at that, but brave, not so much, at least, not to extent of making out with wolf-men.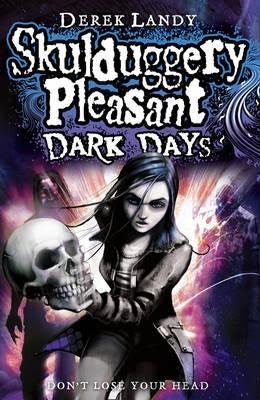 According to Valkyrie's Wiki page, she displays intelligence, high detective skills and martial arts techniques. She also has skills of that of a Necromancer and Elemental, as well as a possible source of Ancient Magic when she allows Darquese to take over her body and mind. She is also compassionate and loyal towards her family, however, lacks morals when it comes to relationships.


Well, I'm totally magic too, duh! (of course I'm not, I'm dreaming, obviously) However, I am similar to Valkyrie in that I have, in the past, lacked morals and honesty in relationships, and definitely have a very violent, very evil and very angry side to me. I'm not quite a detective yet, however, guessing CSI murderers and whodunnits, I'm pretty good at. If only I had magic too…
Like Scarlet, Caymen doesn't have a Wiki, but she's pretty judgemental of people and relies on first impressions much more than she should. She worries and takes care her Mother, is unsure of her plans for the future and doesn't or want to know much about her Father's side of the family. She's independent, confident and has a sarcastic, flirty attitude.


I've already told you that Caymen Meyers is my spirit. It's almost impossible for me not to see the similarities. I'm embarrassingly judgemental, flirtatious and sarcastic and also care a lot, physically and mentally for my Mother. Independent, yes I am, confident, I'm getting there and when it comes to Daddy issues, I have a whole history book full of them, so really, we'd be best buddies.
According to her Wiki, Annabeth is very caring but also pretty possessive over the people she loves and cares about, and can sometimes be very harsh and judgemental to those she doesn't know well. She's also a fan of architecture, enjoys building and creating things and believes that she is the bets at everything and can do anything, which is her fatal flaw. Above all, she's brave, daring, has a lot of nerve and is very analytic, strategic and wise, inherited from her Mother, Athena.


Annabeth is probably the 
character
 I have the least amount in common with, but there's still some things us girlies share. I'm very artistic and appreciate art in it's highest form, especially buildings, I just find them beautiful, and I'm also very judgemental, much like Caymen, over people I don't know yet. I'm also extremely possessive over family and friends and those I love, but brave and wise? Maybe not so much.. But I definitely am the best at a lot of things for sure (
I kid I kid..
)
Faith also doesn't have a Wiki page, but if I were to describe her, I'd say she's a free spirit, a girl who enjoys using her sense of humour and to impress and feel involved with people, but she also has a sensitive side that she shows through her love for her family, and her firm attitude towards her friends and her emotional attachment to boys. She's easily swayed by the attractive and sometimes misses something beautiful that's right under her nose.
I think I probably have quite a lot in common with Faith, it would explain why I loved reading about her so much, but definitely when I was younger, I used my humour and snark to impress people and I also didn't always see the beautiful when it was right in front of me, but I'm also pretty fond my family in the way that Faith is, and I definitely have a slightly overbearing Grandmother (but don't we all?) I may
have grown up, but a younger me definitely wishes she could have driven headteachers cars into bushes…
I could have delved into more characters, but strictly speaking, these are some my favourites, so it's only fair, but the question is, how like your favourite fictional characters are you? 
Do you share their humour, or you judgemental and vain like them, or do you think you're nothing alike them? Huge thank you and lots of cuddles to Cait for allowing me to guest post today and I hope she's having a fantastic, well deserved break and brings back plenty of Sydney-style cake. Yes, lots of cake.
---
Amanda is a nineteen year old British blogger, designer and craft maker. She's also pretty susceptible to watching obsessive amounts of Strictly Come Dancing during Winter and likes nothing more than never leaving her bed. Right now, she's working on client designs and putting the finishing touches a big project coming in the New Year, but when she isn't doing that, she's wrapping her Christmas presents (yes, she wraps her own presents), settling down with a good YA read or convincing her Mum to allow her a cat. She's failing. Epically. She really hopes you enjoy this post, and has sent thank you Cait cake for letting her stealing the limelight. Find her on twitter, instagram, and her blog.