As you read this, your two favourite Notebookish Sisters are zooming across the Australian outback.
They're probably eating. (That's the only thing I can say for certain because I'm scheduling this ahead of time.) Now, now! I know you're missing us terribly. BUT STOP PANICKING! I have my fabulous friend Emily here to chat with you. Emily's also my critique partner, and her blog is one I haunt a little too intensely.

You should too, just saying.

She's also an amazing writer and…okay, okay…just read the post.
Emily is a seventeen-year-old Aussie who reads, writes and blogs YA. She is also quite fond of cats. Right now she's working on her YA retelling of Alice in Wonderland and wishing it was holidays so she could read more. No books were harmed in the making of this picture of her. Okay, some of them might have fallen. Slightly. Anyway, Emily hopes you enjoyed her post! Find her on her blog, facebook, or twitter.
LET'S TALK ABOUT SKIM READING
And I figured if I wanted to live up to my name, I'd better use my guest post here to blog about something loony. Cait's directions were very helpful:
"It could be about anything. ANYTHING. Books. Writing. Vegemite. The Anatomy of a Capsicum." — Cait's Email of Guest Post Begging
And that's why we love Cait. But instead of writing about a book entitled The Anatomy of a Vegemite Capsicum, which would tick all the boxes (and let's face it, I'd totally read that book), I instead thought about skim reading. "Skim reading" led to a search for a "skim milk gif." And this sums up my thoughts perfectly.
Why am I talking about skim milk, you ask?
Because like skim reading, it's a different type of milk. It's a whole different category. It's an entirely different experience. And some people think that skim reading is a lie. And sometimes it's not great, because after a few pages of skimming you realise that you haven't taken in anything that happened.
"Wait, what was the quest again? Did they have to collect the Three Diamonds of the Vegemite Lord, or the Lost Underwear of the Capsicum Captain?"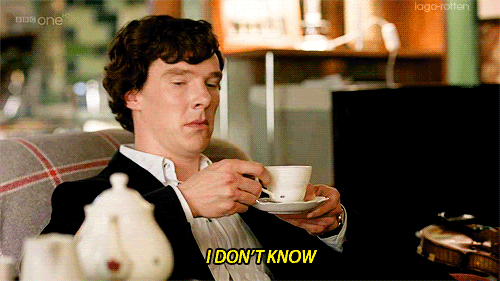 This mostly happens to me in books I'm reading for school. I read one book about politics in Indonesia, and after finishing it I was like…okay, what just happened? But at the same time, it's become the only way I CAN read. I've read about 106-ish books this year (still not as many as Cait – how does she do it??) which requires a certain speediness.
But not all books can be skim read.
Some books require slow reading rather than voracious reading. I am going to use a quote from Inkheart by Cornelia Funke to demonstrate this:
"Some books should be tasted,
But only a few
Should be chewed and digested
Thoroughly"
And sometimes, those books that SHOULD be chewed and digested thoroughly? Yeah, I power through them and I have no idea what's going on. Not all books can be read in the same way. Not all books can be read in a couple of hours. Like Cait, I am scared of large books. It's got five hundred pages? I'm going to run in the opposite direction. Well, unless people pester me to read it, in which case I become a sheep and listen to them. Baaa.
I mean, let's face it, our society kind of enjoys fast entertainment.
Like TV. And since even THAT is too long, we now have Vines. Which frankly scare me, but let's not talk about that.
And sure, reading isn't the fastest form of entertainment out there, and I think rushing that process often hurts enjoyment levels.
I'm not going to fall in love with a book if I don't understand what's happening. Some books require patience, especially certain genres (like high fantasy, for example). Not every book is going to be an easy skim read.
That said, skim reading can be a great way to get through books you don't like as much. And even books that you DO like – then you can use it as an excuse to read said book straight afterwards.
Do you skim read?
Do you ever get to a certain point and think, "what has happened? I have no idea what's going on?" I hope it's not just me!!
Also, how awesome was my incorporation of Vegemite and capsicums?